Image
The private investor network of Deepbridge Capital
Deepbridge Syndicate is a collective of experienced investors and family offices, who prefer to define their own portfolio and self-select single companies from Deepbridge's Technology Growth & Life Science EIS Funds.
Benefiting from Deepbridge's extensive due diligence and considerable sector knowledge; members can be confident of realistic company valuations and be reassured by Deepbridge's proactive ongoing management of investee companies.
---
As a member of Deepbridge Syndicate, investors are invited to regular informative, social and online events; and receive timely communications, ensuring plenty of opportunity to get to know the Deepbridge team and our Investee Companies, and be kept abreast of the latest developments within the early-stage investment market.
Investment decision-making is supported and powered by a personalised online investment management portal, Deepbridge Select, providing everything needed to make informed investment decisions and bringing more portfolio control to our members.  
Image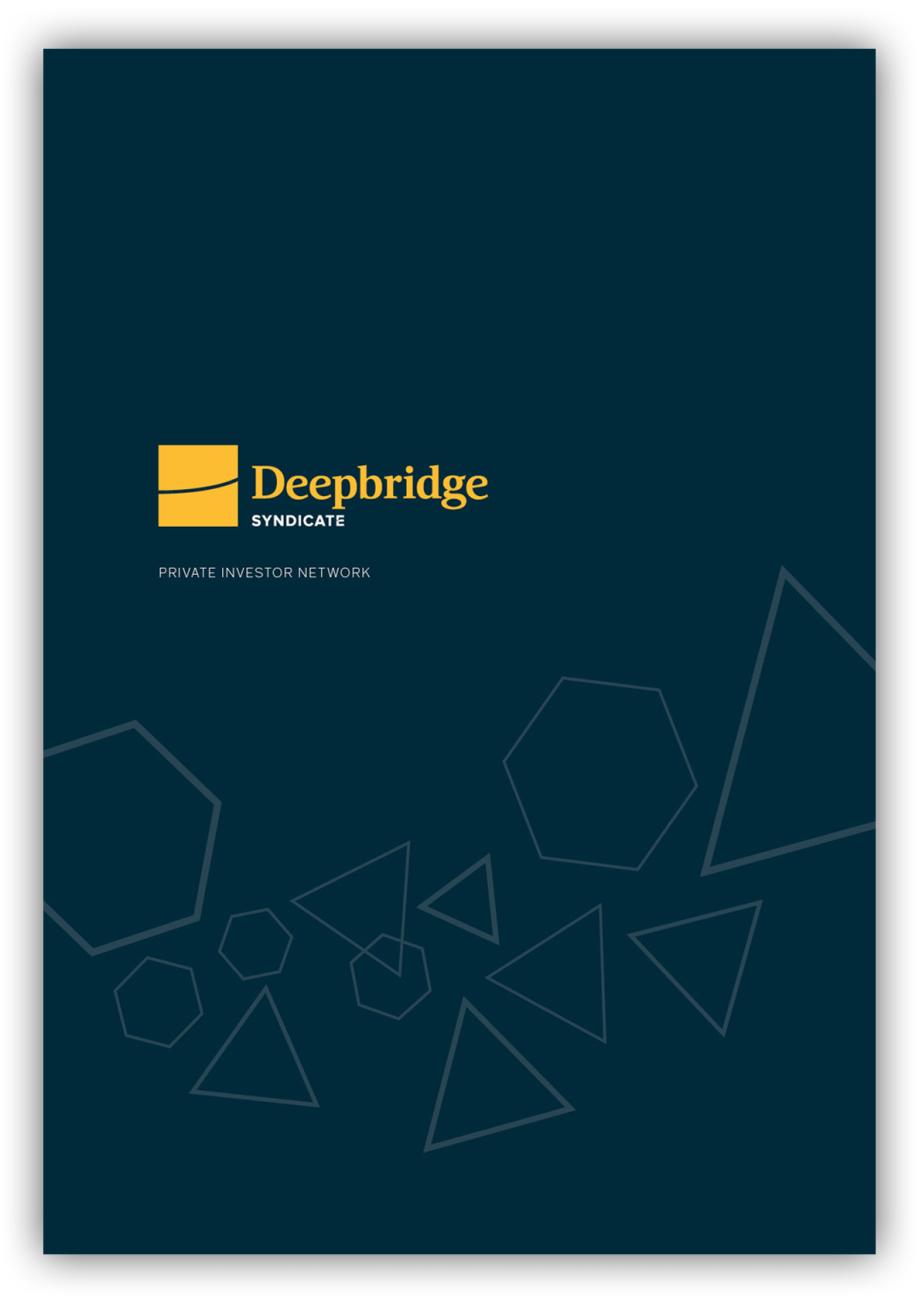 Membership includes:
‌
Access to highly-vetted EIS-qualifying companies
‌
Regular events, webinars and networking opportunities with other investors
‌
Timely investment updates
‌
A personalised online portfolio management portal, Deepbridge Select
For more information, email enquiries@deepbridgesyndicate.com.
---
Membership of Deepbridge Syndicate is free and there is no obligation to invest. Minimum investment per company is £5,000. Membership is open to sophisticated investors, HNWIs, Professional investors and Family Offices. Please note that all registrants must complete an appropriateness test prior to investing.
Joining Deepbridge Select
For those individuals who would like access to single-company investment opportunities but would prefer not to be part of the Deepbridge Syndicate, then you may still register for access to Deepbridge Select, our online investment portal.
Image
Deepbridge Charges
There are no management charges levied on the investor at the point of investment, resulting in up to 100% allocation of subscription.
This ensures up to 100% tax efficiency for investors. Deepbridge fees are paid by the Investee Companies and are disclosed in the Investor Agreement.
Performance fee: an incentive fee of 20% of cash returned, in excess of 120% of the funds invested.
For clarification, once the Investor has received in cash the first 120 pence per 100 pence invested (ignoring any tax relief and representing a 20% Hurdle Rate on funds invested), any additional distributable cash will be paid as to 80% to the Investor and 20% to Deepbridge.