Image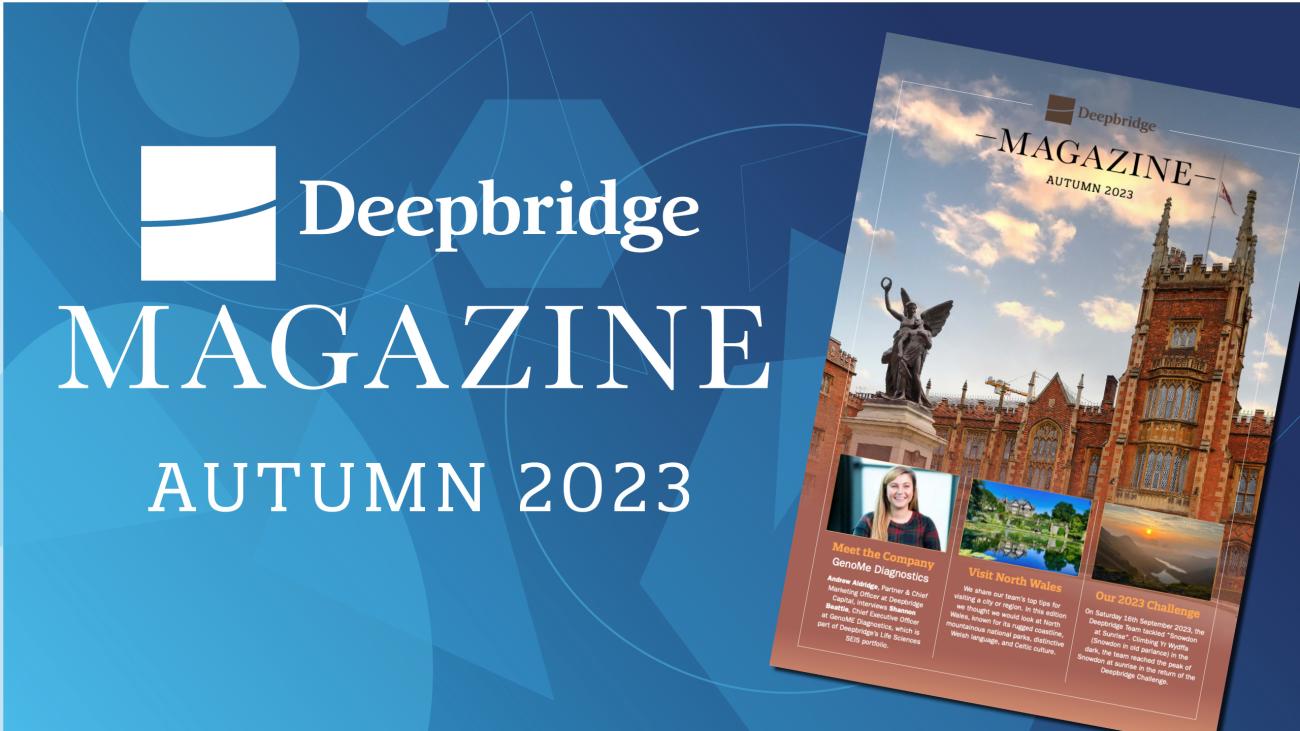 The latest edition of the Deepbridge Magazine is now live!
Featured in the Autumn 2023 edition is GenoMe Diagnostics, a fascinating portfolio company that recently won the 'Best EIS Investee Company' award at the EIS Association Awards. We also speak to Entropix and get updates from Dr Savvas Neophytou, Chief Investment Officer, and Andrew Hughes, Head of Renewables.         
As always, the Deepbridge team shares its appreciation for their favourite places, with this edition focusing on the beautiful North Wales.
Coincidentally, this is where the Deepbridge team tackled Yr Wyddfa and experience 'Snowdon at Sunrise', in the return of the Deepbridge Challenge.
Click here to find out more. (By following this link you will leave the Deepbridge website. Deepbridge takes no responsibility for content on external websites).